DR. FRANK O. KLEIN II ACN President and CEO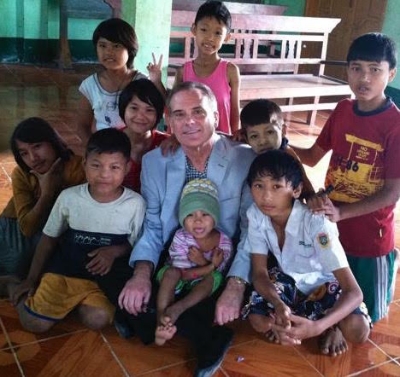 Frank resides in Old Town Alexandria, Virginia, having recently returned to the United States after an absence of over 20 years. At the age of 22 and within a year of his arrival in India, he established a boys' school/home for 75 boys with leprosy. Supervising a staff of 15, he designed and implemented the curriculum while managing the day-to-day running of the school. The school, now accredited by the Indian state government, still thrives today with 475 boys. It was while working at this school that he was discovered by the German Leprosy Relief Association, who provided him with training at a Medical College Hospital in south India. He was then transferred to Sikonge Leprosy Hospital in Tanzania, where he served as Chief Therapist for the hospital, directing the physical rehabilitation department and teaching a staff of seven primary school graduates to assume total responsibility for the department. With a string of rehabilitation successes behind him he was again sent to India, where he took on perhaps his most daunting assignment to date: Director of Rehabilitation for an area containing a potential trainee pool of thousands of leprosy patients. He organized and coordinated two job training and development centers, conducted classes for supervisory staff in personnel management and marketing, developed, with the help of his wife, small industry co-operatives, gave entrepreneurial assistance through small business loans, conducted vocational and personal counseling, and developed an adult education scheme for all workers interested in learning to read and write.
Frank left this work to focus on another priority: that of raising a family. Realizing the dream of giving his children the best education possible, he acquired various positions in international schools so that his daughters could enroll. He became the Associate Director of School Advancement for a private school in Japan, Director of External Relations for a British boarding school in Switzerland, and then Assistant Headmaster for Development for yet another boarding school in Switzerland. It was here that he founded a student organization, Assisting Children with AIDS (ACA) where ACN, the "umbrella organization" over ACA and other student initiatives, was founded. In September of 2008 he decided to leave the international boarding school system to return to the USA to give full attention to directing Assisting Children in Need.
CURTIS MCGRAW WEBSTER Executive Vice President, Financial Director
Curtis is a music producer and philanthropist in New York City. The Vertical Corporation, his music production facility, is a state-of-the-art recording studio which has played host to a wide range of musical artists, including one with which he had a number 11 U.K. and European hit. His work in the arts also extends to theater where Curtis has written original music and worked on sound design for productions in New York City and the Edinburgh Festival Fringe in Edinburgh, Scotland. As the executive vice-president of the Curtis W. McGraw Foundation, Curtis oversees the non-profit's support of the arts, education, medical research and social services. Of particular interest to him is HIV/AIDS outreach and research. A native of Princeton, New Jersey, he attended Princeton Day School, The Lawrenceville School and The American School in Switzerland (TASIS) in Lugano, Switzerland. As a TASIS alumnus, Curtis serves on the school's board. He also participates in their community service program and escorts TASIS students on trips to Romania to visit AIDS foster homes and residences. Curtis also serves on the boards of the Patriots Theater in Trenton, NJ and The Blue Curtain Foundation, a group for the support of young performers and new music.
MELISSA KLEIN Vice President, Director OF SPECIAL EVENTS, Communication Manager
Melissa became involved with ACN when the organization first began its immersion visits to Romania in 2001. She participated in numerous fundraisers throughout high school in Switzerland, and in 2003 co-founded Middlebury College's campus food delivery service, which benefited ACN for 2 years. In 2010 she launched ACN's facebook page, and in 2011 she represented the ACN board at the opening of the Centre of Hope in Moshi, Tanzania. In 2011, 2012, 2013, 2014, 2015, and 2016 Melissa organized a fundraiser in New York to support ACN projects. In 2018 she organized a fundraiser in Portland, Maine. She currently manages the ACN website.
TESSA KLEIN BERMAN, Vice President, Director, Editor
Tessa assists with the editing of various ACN publications. While earning a B.A. in Political Science at Middlebury College, she co-founded and ran a campus food delivery service (2003-2005) with the profit going to our ACN-sponsored foster home for abandoned, physically abused HIV-positive girls in Bucharest, Romania. Tessa currently works at the Department of Veterans Affairs.
REGIONAL DEVELOPMENT DIRECTORS
MEI-LING KLEIN Regional Development Director, Washington D.C. / Virginia
After raising a total of over $35,000 over the years for ACN, Mei-ling Klein , who works full time at Georgetown University, volunteers her considerable fundraising expertise to ACN as its Regional Development Director for Washington DC/Virginia. Mei-ling's background includes establishing a handicraft center for leprosy patients in Dhanbad, India and development work for international boarding schools in Switzerland.
ACN CONSULTANTS
DR. CARLOS LOPEZ Legal Counsel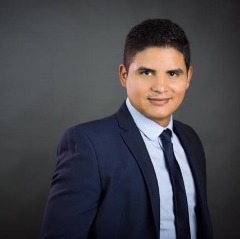 Dr. Carlos Lopez currently serves as principal of the Lopez Law Firm Pllc located in Washington, D.C. While Carlos' focus on family law and his advocation for the rights of children and their guardians caught the attention of ACN, we were pleased to learn that over the years Carlos has been very interested in the work ACN does, as well, to assist vulnerable children worldwide. We are both honored and excited to have Carlos join the ACN team.
JAY ZELAYA Consultant for Construction and Facilities Planning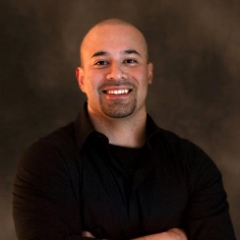 With over 15 years of experience in construction and real estate, Jay guides the mission, vision, and daily operations of Zelaya Properties and Zelaya Homes.
He is passionate about all aspects of this industry, and whether it's remodeling an office or a home, or developing and selling an office complex, he puts his heart and soul into everything he does.
Jay believes that success is all about giving children without resources the tools they need to acquire knowledge. When ACN learned of his long-term goal to provide libraries to the world's most vulnerable children, he was asked if he would serve as ACN's Consultant for Construction and Facilities Planning.
We are delighted that he has not only accepted but also that he is funding the Zelaya Library Project. This project not only builds a library and furnishes it with bookcases, tables, and chairs, but also supplies it with books. A one year salary for a librarian is also covered by the project. Jay's vision, energy, expertise in construction and real estate, and his genuine interest in addressing the needs of vulnerable children, will benefit not only ACN, but also the many communities ACN serves,
Jay enjoys spending time with his family and friends. When he's not spending time with his family, Jay enjoys the journeys of self-exploration, and makes time to meditate daily. As he looks to impart knowledge to children, he educates himself by inner discussions and daily internal study. He is committed to keeping his body and mind fit so in his down time you'll often find him at the gym or with a book in hand.
PAULINE TEE Consultant for Asia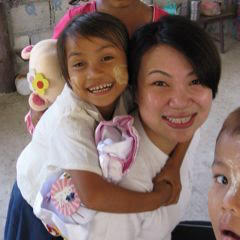 Formerly an executive at Standard Chartered Bank, Pauline is now working freelance as an industry practitioner for consumer banks in Asia. She has been involved with the Burmese Migrant Learning Centers on the Thai Myanmar border since 2011. She has a successful track record of fundraising and collaborating directly with the learning centers on the ground in supporting better education and nutrition for the stateless and/or displaced Burmese Children. We are so pleased that Pauline is bringing this experience to ACN as we further expand in Asia.
COREY HILL Technical Advisor
Corey Hill hails from Portland, ME where he currently works as a Data Scientist. After learning about ACN's history of impactful work abroad and unique approach to project development, he volunteered his technical insights to the team. In early 2016, Corey joined ACN as the Technical Advisor and has worked with Melissa on the design and implementation of the new website.
REGIONAL REPRESENTATIVES & PARTNERS
DENNIS SSETTAALA Uganda
Dennis is the Director of SDKF (Setting Development and Keeping the Foundation), a Community-Based Organization (CBO) with whom ACN has partnered in the past to address the needs of youth in the Kampala slums. As pastor and long-term ACN friend, his sense of humor and keen understanding of the challenges we address on a daily basis make Dennis an ideal contact person for CBOs and NGOs in Uganda seeking ACN support.
MRS. ALPHONSINE APENDEKI NABUTUNGA Democratic Republic of the Congo (DRC)
Mrs. Apendeki is the Network Coordinator of REFEADES, an NGO dedicated to assisting child victims of war, victims of sexual abuse, and other vulnerable people in a war-ravaged territory in the eastern part of DRC (Makobola/Fizi), DRC. Under her leadership, the women of REFEADES, all victims of war, themselves, have courageously founded a Child Friendly Zone for children who have lost their parents and have no where else to turn for assistance. ACN is proud to have Mrs. Apendeki, and the women who work closely with her, as our partners. Mrs. Apendeki will be ACN's contact person in the Democratic Republic of the Congo for CBOs and NGOs in the DRC seeking ACN support.
ACN GOODWILL AMBASSADORS
Those who have contributed greatly to ACN in the past and continue to represent ACN wherever they go